"Who better to deliver a tribute to the greatest rock opera of all times? Who? The D! That's Who!! We've been working on this medley for 20 years. It's finally ready to be unleashed. Crank it. It's a humdinger. Enjoy."
Those words from Jack Black and Kyle Gass accompanied the release of this much anticipated (by me at least!) limited edition 7″ single. A long-term 'D' fan and lifelong Who fan, I couldn't think of a better marriage.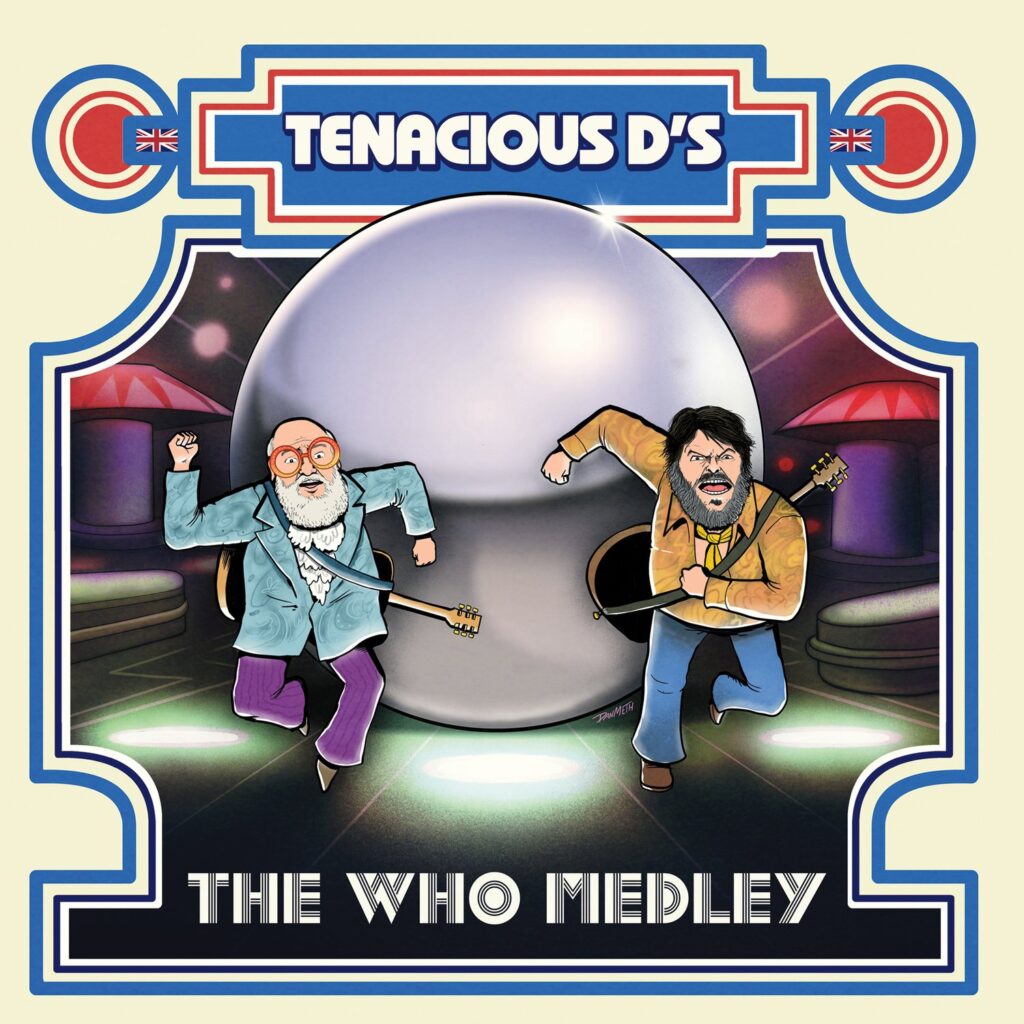 It took several months after pre-order for the single to arrive, there were vinyl pressing issues at the factory and then shipping was heavily delayed for various reasons, but it eventually landed just after Christmas. As I have said, I'm a huge Who fan so it is always with some trepidation that I listen to covers of the band's music. I need not have worried here – the three tracks in medley form (Pinball Wizard, There's A Doctor and Go To The Mirror) all receive the full 'D' treatment – they are delivered superbly, with a hint of their famous humour and a huge dollop of their love for the Rock genre. It's fairly short (the single is one-sided, side B being etched) but one I will be rocking out to often. It's available now in all digital formats and stores, but you may possibly have missed the boat for the physical release unless you can find one on Discogs or somewhere.
I should mention that all proceeds from this single go to Everytown for Gun Safety.
The video is brilliant, by the way, and well worth a watch. Enjoy!