For some reason, my Roxy Music collection stops (or stopped) at Country Life. I felt they had peaked in their first three albums, even though Country Life is largely regarded by many as their best, I prefer the quirkiness and innovation of the first three.
It was only when I heard Trash from Manifesto on BBC 6 Music the other day did I think that maybe I had got it wrong. I didn't even realise it was Roxy Music at first, it sounded more like a late 70s Mod Revival band, which is what piqued my interest in the first place, but it struck me as a track that had all the qualities I liked so much in their earlier music.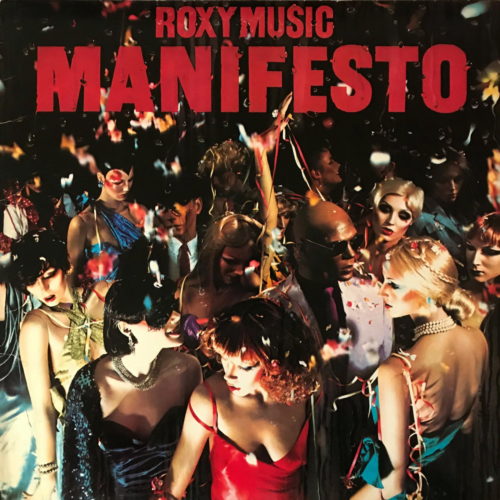 So, does the rest of the album match up?
I'm going to try a different, much more compact review system going forward, a bit more structured and less wordy, reserving the more lengthy posts for 'deep dives' into an album or band. So I'll start with this one.
The album has elements of all the best of early Roxy Music, but never quite captures the same brilliance. Manifesto starts well, the intro is appealing, but it quickly fails to live up to the promise. A fairly tame, middle-of-the-roader really. Not the phrase you would normally associate with 1970s Bryan Ferry. Listening through again I can't emphasise enough how much Trash sounds like the Mod Revival records of this era. I can't help but think Ferry was somehow influenced, maybe even a fan? Angel Eyes is helped along with a large splash of nostalgia – time has been kind to it but it's very difficult to separate quality from time. Still Falls The Rain tries hard to capture the vocal idiosyncrasies the band are famous for, and it almost succeeds. After this, the album loses its way. It sounds more like a jam session at times with no coherency and you kind of switch off. Even worse when Dance Away comes on, you actively stop listening then. Not even nostalgia can rescue that one. There is enough here for Roxy Music fans, including me, to enjoy parts of this LP, but it doesn't have that obsessive, lasting appeal that their ealier albums have. I am so much more a consumer of albums rather than singles, I much prefer the longer art form and the stories they can tell, but there isn't really a story running through Manifesto. I will make an exception and add Trash to my playlist and pretty much forget the rest.
At least now I know why my collection stopped at Country Life.
| | |
| --- | --- |
| Year | 1979 |
| Label | EG (UK) Polydor (EU) Atco (US) |
| Must Listen | Trash |
| Don't Bother With | Dance Away |
| Best Music Press Quote | "The new record is a lovely footnote, but it can lead nowhere." rolling stone magazine |